Awarded to IVDP Founder President MR. KULANDAI FRANCIS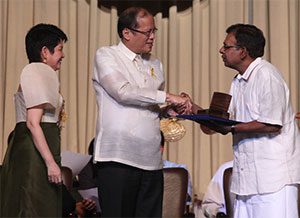 Three decades of tireless pursuit have borne fruit. Mr. Kulandai Francis, Founder/President of IVDP has awarded the Ramon Magsaysay Award 2012, considered the most prestigious in Asia.
The Magsaysay Foundation said that the Award was being given to him for "his visionary zeal, his profound faith in community energy, sustained programme in pursuit the holistic economic empowered of thousands of women and their families in rural India".