MILESTONE OF IVDP
NIGHT SCHOOL – A HUMBLE BEGINNING
In 1977, Mr. Kulandai Francis started 20 night schools and first aid centres in and around Natrampalayam Village in Krishnagiri district. This was a great help for the children to continue their education without dropping out school.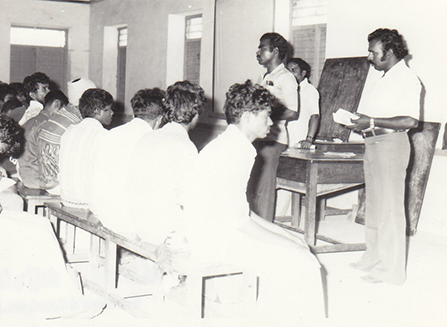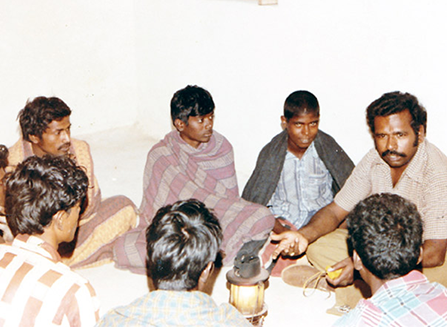 BIRTH OF IVDP
The IVDP was born in 1979 at Motragi Village, Natrampalayam in Thally block of Krishnagiri district in the midst of thick forest. While staying with the poor villagers Mr. Kulandai Francis realised the dire needs rural people of the locality. He felt that without health and education, development cannot take place.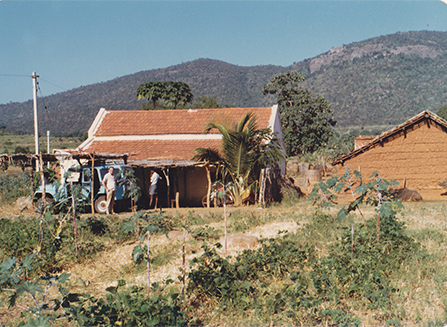 CHECK DAMS
From 1979 to 2002 IVDP initiated a watershed program in the downstream area of hills in the Denkanikottai and Thally Regions. This involved the planning and construction of 92 major and 239 minor check dams, built across streams or gullies in the hilly region. The check dams were designed to retain monsoon rains, leading to increased groundwater levels and storage for the irrigation, livestock and domestic requirements of the villagers, result groundwater levels rising by 40 feet leading to cultivation harvests throughout the year. It has also created water stores allowing the inhabitants to settle in their native villages. The benefits are being appreciated by 40,000 people across 60 villages in the region.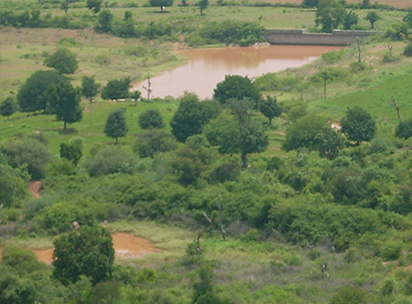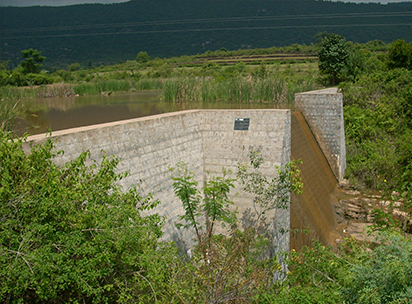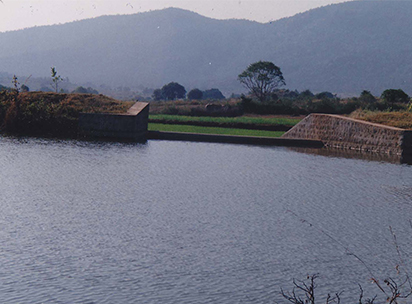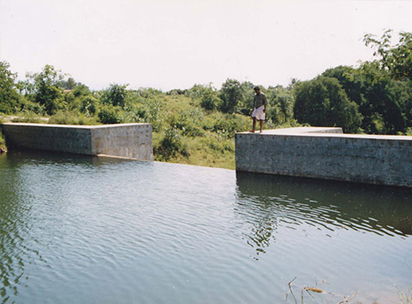 SELF HELP GROUPS
Mr. Kulandai Francis thinking of a means to bring transformation among the poor villagers, he came out with a innovative idea of forming groups for their development. At first he started men SHG and it was not successful as the members were so irregular and failed to repay their loans.
Then he shifted his concentration towards women in 1985 and started a Annai Velankanni SHG with 12 members in Sesurajapuram. This first group collected 50 paise only as savings from each member.
Historical Events:
IVDP started first SHG in 1985

In 1989, IFAD funded IVDP SHGs

Till 2003, partnership with Mahalir Thittam, Govt. of Tamil Nadu.

From 2003 onwards, IVDP SHGs became independent and started functioning on its own rules and regulations through SHG Federations

Nationalised banks started giving loans to IVDP SHGs.
SCHOOL FOR TRIBAL CHILDREN
IVDP NETHAJI MATRIC. SCHOOL, KOTTAIYUR
The IVDP Nethaji Matriculation School was started as a Tamil Medium school in the year 2001 and later it was converted into English Medium then upgraded as a Matriculation School in the year 2013. At present 500 students are studying from LKG to X std.
In this noble journey, Society of Sisters of St. Annes Madavaram (SSAM) extended a helping hand to IVDP to run this school.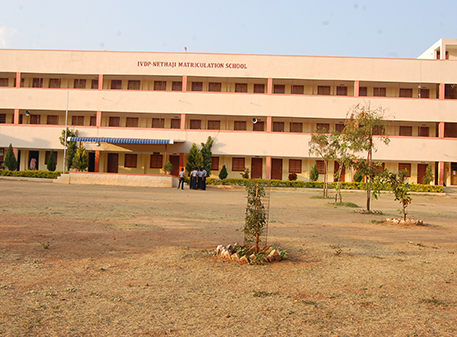 CHILD FRIENDLY VILLAGE PLANNING PROJECT – UNICEF
With the support of UNICEF Chennai, IVDP initiated the Child Friendly Village Planning (CFVP) from 2005-2007 in five blocks (139 panchayats) of Krishnagiri District, to improve health, water, sanitation and education among women and children.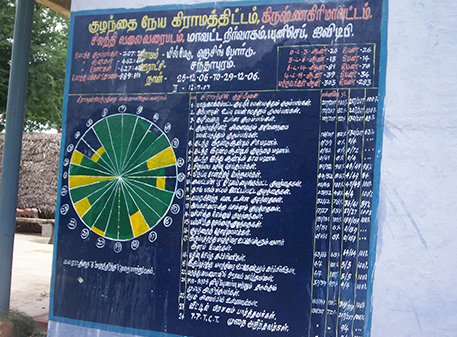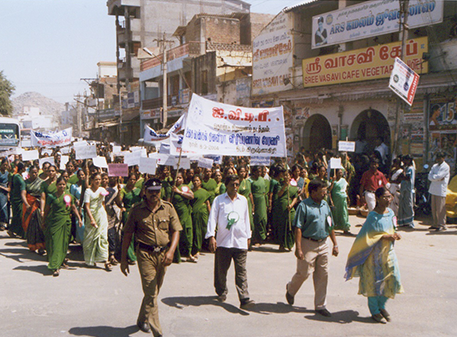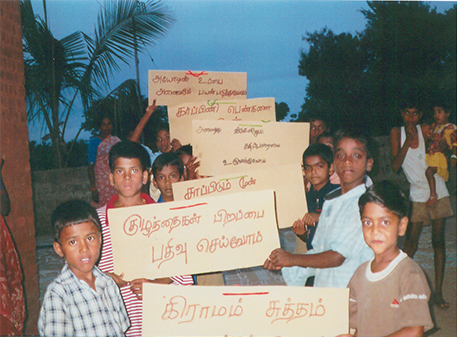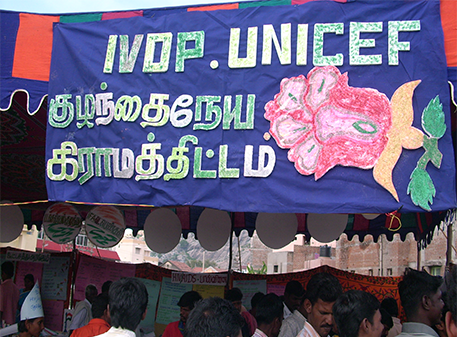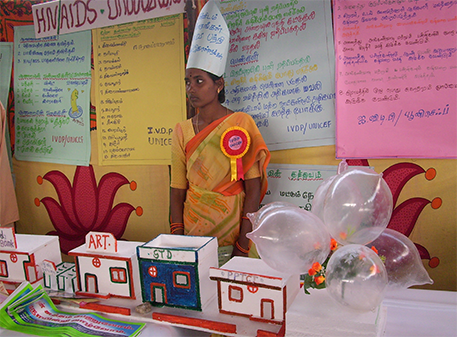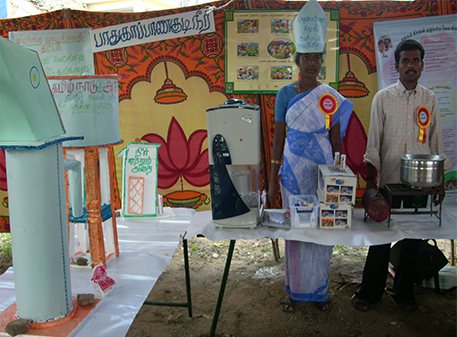 HIGHLIGHTS OF CFVP PROGRAMME
CFVP Exercise completed in 879 Villages

Total number of VLMCs formed 879.

Total Panchayats covered 139.

Total strength of CFVP team 145 Facilitators.
COMPUTER ACADEMY FOR RURAL YOUTH
IVDP COMPUTER ACADEMY, HANUMANTHAPURAM
The IVDP Computer Academy was started in 2008 at Hanumanthapuram Village, Dharmapuri Dt. At this centre rural youth specially school and college dropouts are empowered with spoken English, computer and communicative skills to pursue high salaried jobs in cities.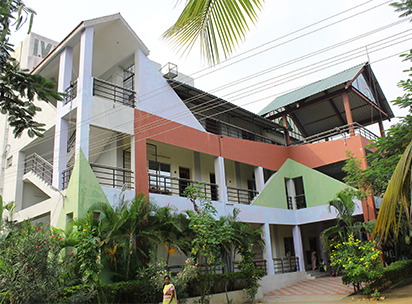 REFLECTING THE GROWTH – IVDP HOUSE
The newly built IVDP head office building inaugurated in 2012, houses various units of IVDP which coordinates the activities of SHGs.
RAMON MAGSAYSAY AWARD
Awarded to IVDP Founder President MR. KULANDAI FRANCIS
Mr. Kulandai Francis, Founder/President of IVDP was awarded the Ramon Magsaysay Award 2012, considered the most prestigious in Asia.
The Magsaysay Foundation's citation stated that the Award was being given to him for "his visionary zeal, his profound faith in community energy, sustained programme in pursuit the holistic economic empowered of thousands of women and their families in rural India".
FLOOD RELIEF HOUSES IN CUDDALORE
IVDP had identified and constructed 316 houses sizing 176 sq. feet to the worst affected poor families in Cuddalore district during the flood due to "Vardha Cyclone" at the cost of Rs. 1.56 CRORES.